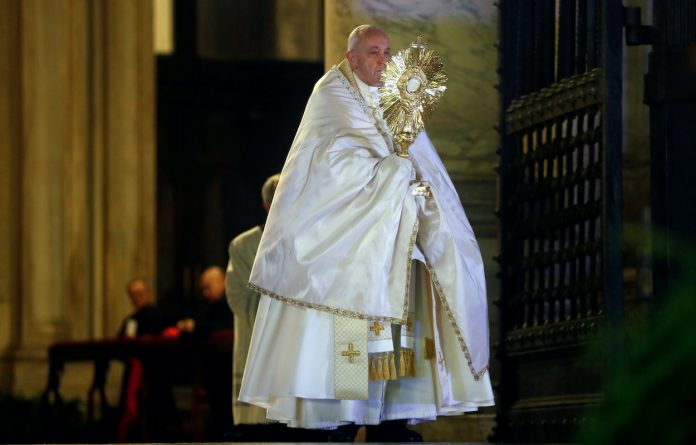 On Friday, Pope Francis imparted his Urbi et Orbi blessing to the world from an empty St. Peter's Square, amid COVID-19 fears.
The event was live-streamed by various media including Shalom World. During the Eucharistic Benediction, one agnostic woman announced her conversion to Christianity, as it touched her heart.
"I never believed, I was always agnostic. Yet now I am here with tears praying that all this will end. Lord, protect the people I love," Italian Lara Eugeni wrote on Facebook.
"I just want to be able to hug my family again," she said.
During his homily at Urbi et Orbi blessing, Pope Francis urged the faithful to hand over their fears to Jesus so that he can conquer them.
"Faith begins when we realise we are in need of salvation," Pope Francis said.
"We need the Lord, like ancient navigators needed the stars," the Holy Father added.
Credits to the owner
https://shalomworld.org/news/agnostic-woman-converts-to-christianity-during-pope-francis-urbi-et-orbi-blessing