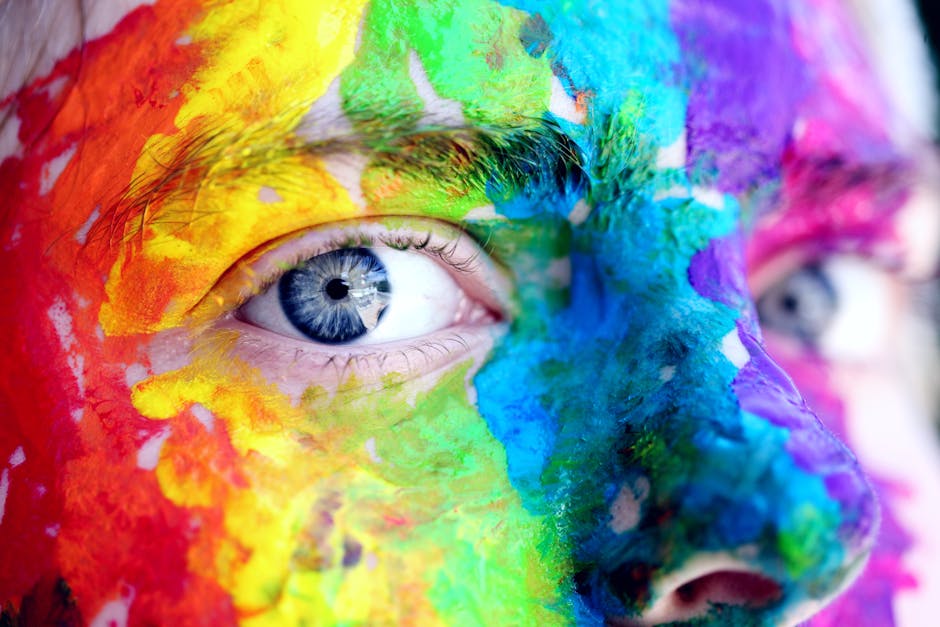 WARNING: READ AT YOUR OWN RISK!
Tanong: Bakit nga ba against ang simbahan sa Homosexuality? Ano ang rason nila kung bakit tutol sila? May basehan ba ito sa bibliya?
Sagot:
Oo! ang dahilan kung bakit tutol ang Simbahan sa mga taong nakikipagrelasyon o nakikipagtalik sa kapwa nila kasarian ay dahil sa nakasulat sa bibliya. Ano nga ba ang nakasulat sa bibliya? BASA!
"You shall not commit adultery."-Exodus 20:14
Ito ang dahilan kung bakit tutol ang Simbahang Katolika sa Homosexuality sa kadahilanang ito ay katumbas ng infidelity o adultery. At dahil na rin sa paniniwalang dalawang kasarian lamang ang ginawa ng Diyos na ating ding mababasa sa bibliya. Saan nga ba makikita sa bibliya iyan? BASA!
"And God created man to his own image; to the image of God he created him; male and female, he created them."-Genesis 1: 27
May masasabi ba ang mga apostol ukol sa Homosexality? Ang sagot? Oo, meron silang masasabi. At nasa bible din iyon. BASA!
"Because of this, God handed them over to shameful passions. For example, their females have exchanged the natural use of the body for a use which is against nature. And similarly, the males also, abandoning the natural use of females, have burned in their desires for one another: males doing with males what is disgraceful, and receiving within themselves the recompense that necessarily results from their error." –Romans 1: 26-27
Pinapakita na sa sulat ni St. Paul sa Romans 1, na kung saan pinapakita na ang mga kalalakihan ay ipinagpapalit ang mga kababaihan para sa kapwa nila kalalakihan at gannon din sa mga kababaihan na isang dahilan na hindi kalugud-lugod sa kanya ang homosexuality.
Sinasabi rin ni St. Paul na ang taong naiinvolve sa akto o gumagawa ng Homosexuality ang siyang hindi makakarating sa langit sa kanyang sulat para sa mga taga-Corinto,
"Do you not know that the iniquitous will not possess the kingdom of God? Do not choose to wander astray. For neither fornicators, nor servants of idolatry, nor adulterers, nor efferminate, nor males who sleep with males, nor the avaricious, nor the inebriated, nor slanderers, nor the rapacious shall posses the kingdom of God."- 1 Corinthians 6:9-10
Ang sabi naman ni St. Jude ay ito,
"And also Sodom and Gomorrah, and the adjoining cities, in similar ways, having given themselves over to fornication and to the pursuing of other flesh, were made an example, suffering the punishment of eternal fire."
St. Jude says in Jude 1:7 that anyone who will engage in "pursuing other flesh" will suffer the punishment of eternal fire. Ano nga ba iyong tinatawag nilang "Other flesh"? in other terms, ito ay walang ibang kundi ang Homosexuality or Laman ng kaparehong kasarian sa Laman ng kaparehong kasarian na pagtatalik. Meaning walang hanggang apoy ang magiging kaparusahan ang magiging kalakip nito katulad ng nangyari sa Sodom at Gomorrah.
Gayundin sa sulat ni St. Paul kay Timothy na ang batas ng ay mabuti kung ito ay kanilang sinusunod ng maayos. Alalahanin din natin na ang batas ay hindi lamang para sa mga banal kundi ito ay para din sa taong hindi banal at hindi sumusunod, sa mga makasalanan, sa mga pumapatay, sa mga taong nakikipagtalik sa kapwa kasarian at sa mga sinungaling at kung ano pang hindi naayon sa batas.
"Now we know that the law is good, if any one uses it lawfully, understanding this, that the law is not laid down for the just but for the lawless and disobedient, for the ungodly and sinners, for the unholy and profane, for murderers of fathers and murderers of mothers, for manslayers, immoral persons, sodomites, kidnappers, liars, perjurers, and whatever else is contrary to sound doctrine"- 1 Timothy 1:8–10
Another explanation kung bakit tutol ang Simbahang Katolika sa Homosexuality ay ang sumusunod;
Source: scripturecatholic.com
Genesis 2:18 – throughout the creation story, God says "it is good" seven times. But when God pointed out that man was alone, God says "it is not good." God then created woman. Man and woman therefore belong together by God's design, according to His natural and supernatural law.
Genesis 2:24 – God created man and woman so that they could share communion. This communion is consummated in the marital act (which must be between a man and a woman). This communion is also a reflection of the eternal communion of the Blessed Trinity, who created man in His own image and likeness.
Genesis 19:5: this confirms that the Sodomites' sin is homosexuality. Here, the Sodomites mistaken the two angels for men and, surrounding Lot's house, ask to have sex with them. When the yell to Lot "bring them out that we may know them," the Hebrew for "to know" (yadah) in Gen 19:5 means having sexual relations. See, for example, Genesis 4:25 where "yadah" refers to sexual relations between Adam and Eve.
2 Peter 2:6-10: Peter also proves that the Sodomites were guilty of homosexuality. He says God condemned them for "licentiousness" and "lust of defiling passion," which is where we get the title "Sodomite" for a homosexual. The Greek "aselgeia anastrophes" for lustful behavior is also found in Romans 13:13; Galatians 5:19; Ephesians 4:19 and Jude 4.
Leviticus 18:22, 29 – God commands a man never to lie with a male as with a female, or he will be cut off. This refers to supernatural death which is eternal separation from God. While the Old Covenant laws have been abrogated by the New Covenant, the Church has adopted their moral principles. Thus, the moral prohibitions on homosexuality still apply in the New Covenant, as Peter, Paul and Jude demonstrate.
Leviticus 20:13 – God says that if a man lies with another man, he shall be put to death. From the very beginning, God has revealed that homosexual acts are intrinsically disordered, unhealthy, and mortally sinful.
Deutronomy 22:5 – cross-dressing is also considered an abomination before God.
Matthew 19:6 – after referring to God's divine plan for man and woman, Jesus says a husband and wife become one flesh, which ultimately reflects God's union with humanity through the Church. Homosexual unions pervert this divine truth of God's love for and union with the human race.
Ang isa pang ayaw ng Diyos sa mga Homosexuals ay ang kanilang umiiral na PRIDE. Ano nga ba ang pride para sa Simbahang Katolika?
Pride is one of the seven (7) capital sins. It is the very first sin that was committed by Lucifer, Adam and Eve. Pride is the greatest of sins because it is the summit of self-love and is directly opposed to submission to God. It is therefore, the SIN MOST HATED BY GOD, and one He punishes most severely.
Pride is the MOST DANGEROUS of sins, because it blinds our understanding, and unless something finally makes us realize the truth, we are liable to go on, day after day, in a spiritual self-delusion, imagining our acts to be good and virtuous when certain habits actually may be vicious. When we are blinded by pride, we do not consider our talents and abilities as God's gifts to us, but attribute our good qualities to ourselves, with the right to use them as we see fit.
———-
Iyan lamang po ang nagkasya sa aking munting utak at sana po ay inyong maintindihan.at sana'y may natutuhan po kayo.
P.S. Wala po akong tinatapakang tao sa article na ito. Unang- una pa lamang po binalaan ko na po kayo.
Dominus Vobiscum et Pax Vobis!
-Admin Sikolohistang Tagapagtanggol