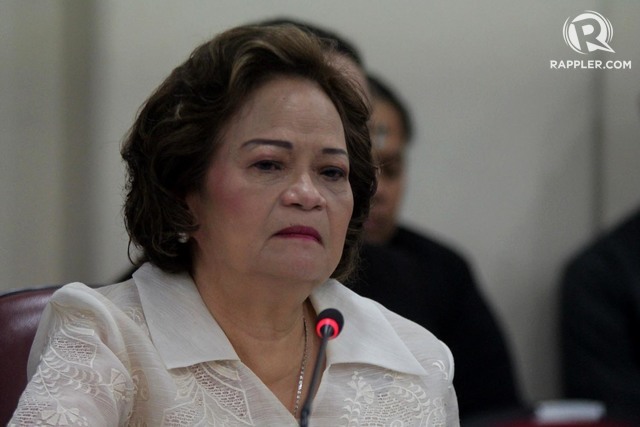 MANILA, Philippines – Supreme Court Associate Justice Teresita Leonardo de Castro said on Tuesday, June 19, that alllowing same-sex marriage would complicate gender-specific laws on marriages.
De Castro pointed this out in her interpellation of young lawyer Jesus Falcis III, who presented in historic oral arguments his petition seeking to legalize same-sex marriage.
"If we allow marriage between persons of the same-sex, are we going to apply the grounds for legal separation, or are we going to apply the grounds for annulment of marriage?" De Castro asked.
She added: "It may be difficult for the Court to simply say, let us allow same-sex marriages without defining the relationship, the numerous relationships that may arise because of the marriage between two persons of the same sex, which, under our laws, applies to a marriage between a man and a woman."
What De Castro was referring to was the numerous gender-specific laws in marriages. (READ: Is timing right for same-sex marriage petition? Leonen warns of risks)
For example, the Family Code states that if there is disagreement over community property, the husband's decision prevails, while the wife can challenge it in court.
Read Full Article here: https://www.rappler.com