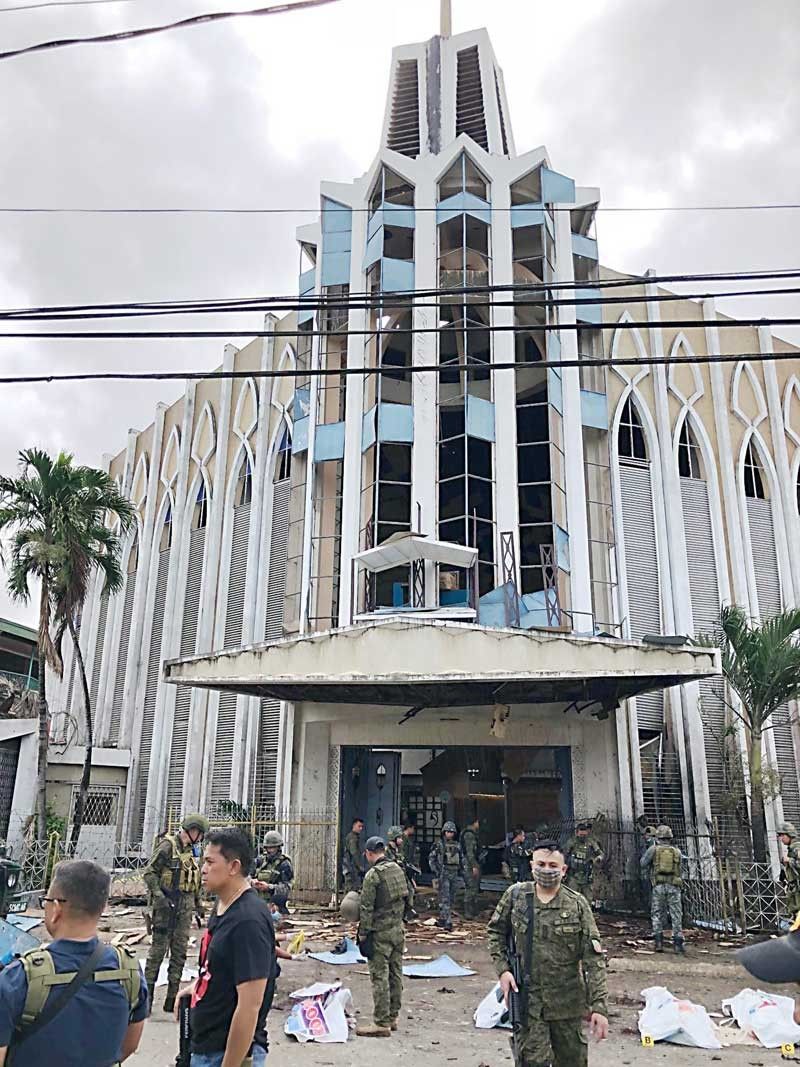 Roel Pareño (The Philippine Star) – January 28, 2019 – 12:00am
ZAMBOANGA CITY, Philippines —  The Sunday morning mass was in progress when two explosions ripped through the Roman Catholic cathedral in Jolo, Sulu yesterday.
The blasts blew away the entrance to Our Lady of Mount Carmel Cathedral, and ripped through the main hall, shredding to pieces the pews and toppling other doors.
 Initial reports said at least 20 people died and 81 were wounded, including 14 soldiers and two policemen.
The dead included 15 civilians, mostly churchgoers, and five soldiers, including a Coast Guard member, said Chief Supt. Graciano Mijares, police director for the Autonomous Region in Muslim Mindanao (ARMM).
The first bomb went off in or near the church, followed by a second blast outside the compound as government forces were responding to the attack, officials said.
Photos showed debris and bodies lying on a busy street outside the cathedral, which has been hit by bombs in the past. Troops in armored carriers sealed off the main road leading to the church while vehicles transported the dead and wounded to hospital. Some casualties were evacuated by air to a military base here.
Fr. Jefferson Nadua, parish priest of Our Lady of Mount Carmel, described the incident as chaotic.
Read more at https://www.philstar.com